One of the greatest attraction in Busan is called
It is covered by lots of beautiful cherry blossom trees
alongside the way in Spring Season.
Dalmaji-gil Road is a small walkway on the corner to Songjeong Beach,
located just beyond Haeundae Beach.
Most travelers visit there to drink coffee and relax!
The landscape, with the blue sea, sandy seashore, and pine trees, is beautiful enough to be the representative place of this area for a long time to come.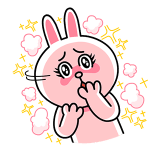 beautiful cherry blossoms and pine trees,
on the slope of Wausan Mountain.
To discover more attractions, visit our page below!
에그하우스 해운대점 : +82) 070-4229-7048
해운대 해변까지 걸어서 7분!
미스터에그오리지날과 헷갈리지 않도록 주의!
EGG HOUSE BUSAN
상세정보 및 예약 홈페이지(more information and booking)