Hello! this is Egg House Busan Guest House in Korea!
Right now, we have such good promotion for all our guest
40 % OFF
for All Kinds Of Rooms!
Not only Twin, but Triple, Family, and Group Room also applied !
Our guest house is located in Haeundae which is very near by Subway and beach!
You can make a reservation on the website bellow!
1. AGODA : https://www.agoda.com/
2. EXPEDIA : https://www.expedia.com/
These two are the biggest Booking Agency
and also where you can get the promotion from!
Comfortable and Cozy room and
lots of guests from the world!
Let's make new friends and get the promotion :)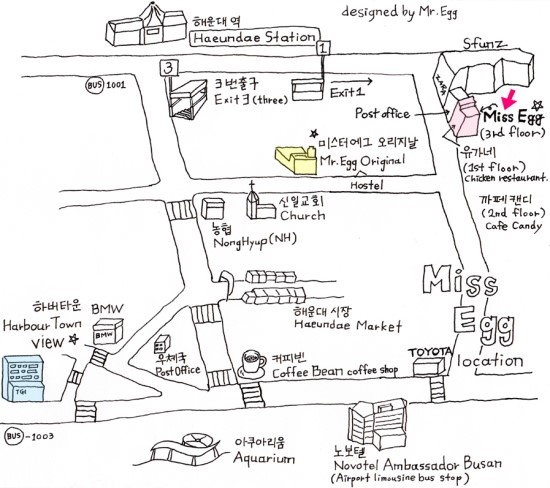 해운대 해변까지 걸어서 7분!
미스터에그오리지날과 헷갈리지 않도록 주의!
Miss Egg Hostel
상세정보 및 예약 홈페이지(more information and booking)
부산여행/해운대 여행/내일로 여행/부산 게스트하우스/해운대 숙박/겨울바다/부산 맛집/부산 게하/해운대 볼거리/해운대 맛집/Busan guest house/ Busan hostel/부산 내일로/기차여행/부산 기차/해운대역/오육도/오육도유람선위치